Awesome Items To Get Your Kid This Heritage Month
It goes without saying that racism exists in our children's lives as well. Schools have had a history of discouraging black children from doing simple things like wearing their natural hair or from speaking their home languages in class. This can lead to children hiding or shunning their ethnic identities.
As a parent, you've probably gone through the trials of having to unlearn some forms of internalised racism and all you want is for your children to be proud of who they are and where they come from. Fortunately, a growing awareness of how racism can be internalised at a young age has led to an increase in children's products that celebrate culture and heritage.
We've rounded up some of our favourite products to help your child embrace and celebrate their heritage through September and beyond.
Sibahle Collection
Founded by Caroline Hlahla and Khulile Vilakazi-Ofosu, Sibahle Collection is a Johannesburg-based toy company that offers a diverse selection of black and mixed-race dolls The dolls, which have been popular in South Africa and internationally, have a vanilla scent and 4C Afro hair. "Our hope with these dolls is that they can teach our black children how to care for their own natural hair from a young age as well as grow up being affirmed and taking pride in being African!" their website states.
Shongololo
Shongololo's handcrafted toys include beautifully patterned plush toys all made with seshweshe material. They include animals and human dolls, as well as bibs. The products are available online, in stores at V&A Waterfront and the Neighbourgoods Market at the Old Biscuit Mill in Cape Town.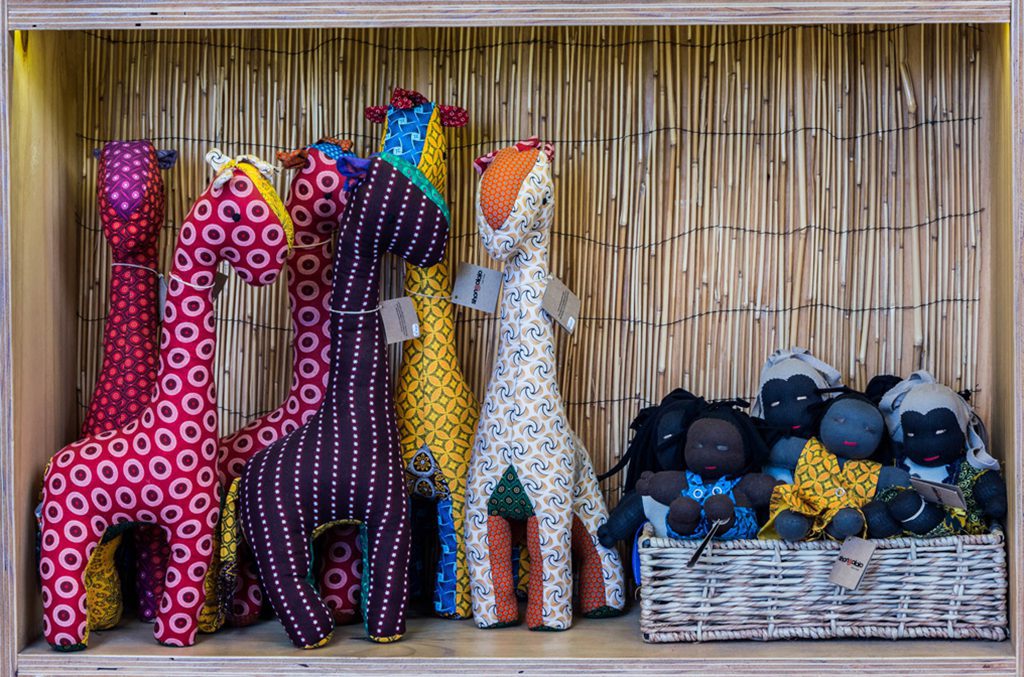 Sho Madjozi Online Shop
There's no denying that all the kids love Sho Madjozi and now that she has her own online shop, they'll be able to rock their traditional attire with the added excitement of knowing that they're wearing Sho Madjozi's collection. Sho's traditional clothes for kids currently features Tshivenda, Xitsonga and Sepedi attire and is likely to include more ethnic groups with time.
Colour Me Kids
Colour Me Kids specialises in producing crayons that better represent human skin colours. In the same way that finding the right shade of foundation is important, a child's ability to draw themselves with the right colours can be incredibly affirming. Our Issue 2 cover star, Jennifer Bala, even brought the product for her own kids. Visit the website to find a store near you.
Baby Thando
Baby Thando is actually the first South African doll that was made with 'black features'. Not only is she really cute, but she is also multilingual. She speaks 25 phrases in English and 25 in isiZulu. DJ Zinhle even got her for her daughter Kairo back in 2016. Baby Thando is available in stores and online.