How to Childproof Your Vacation Home and Travelling Experience
We all love to travel and go on vacation, but when our little ones go on vacation with us, there are some extra precautions we must take to ensure their safety. The safety hazards in the vacation rentals, Airbnb, and hotels we settle in need to be attended to. And with the pandemic in our midst, we need to be cautious about how we travel and how we interact with others on our journey.
Here are several ways you can help make your vacation fun, stress-free and safe for you and your family.
Scan the area
Inspect the area you've decided to call home for your holiday and check for any obvious hazards like hanging ornaments, furniture near balconies or windows, breakable objects, poisonous cleaning or toiletry products, weapons, etc, especially in your child's room. It's always a good idea to call beforehand, during the booking process, to ask about general issues or your specific concerns and whether there are child safety hazards like uncovered pools or dangerous furniture.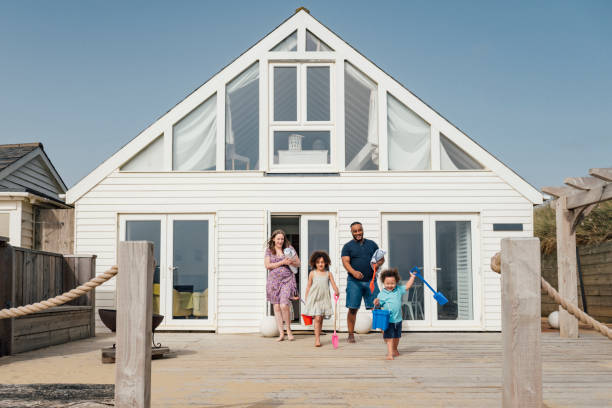 Prevention and preparation for missing children
On a normal day of travelling with your child, consider the things you are most concerned about. Perhaps it's them getting lost and not being able to tell a security guard their parents' information. In such cases, you might want to purchase kid leashes, or wrist links/bracelets, a smartphone to store information or make emergency calls or if they are not at that age yet you can get them in an info band (a wristband children can wear that has vital information like parents contact numbers or medical details).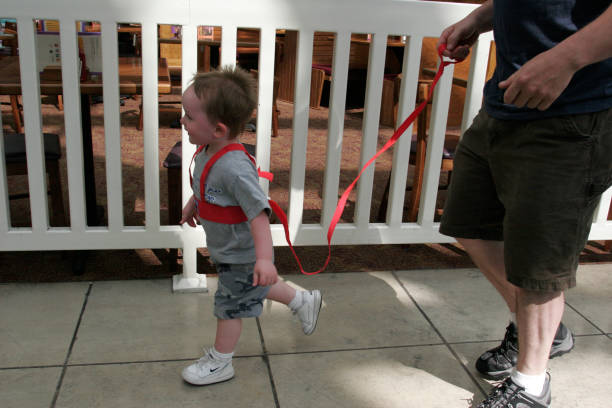 Invest in child safety products
While there are some things you can hide safely away from your child, there are other safety measures you might have to spend money on. Investing in your child's safety will always be money well spent. See the list below for child safety products you can buy for your vacation if you don't already have them. Your need for these products will depend on your child's age, personality, medical history and the area you are visiting.
Baby gate
Baby monitor
Baby breathing monitor
Thermometer
Extra masks
Face shields
Sanitisers and wipes
Wrist bracelets/links, kid leashes
Information band
Portable gates (to limit movement near stairs or unsafe areas)
Travel childproofing kit (often contains: corner guards, outlet plug covers, doorknob covers, stove knob covers, door stoppers, toilet locks, doors and cabinets locks, toilet locks)
Tape is an inexpensive way to cover electrical outlets that your child might decide to mess with in your vacation home.
Secure open waters
If you have no choice but to live in a place where there is unprotected open water, ask a hotel or vacation rental manager if they can attach pool covers or place gates protecting children from the open water. Consider renting pool fences if this is an option in the area you're visiting.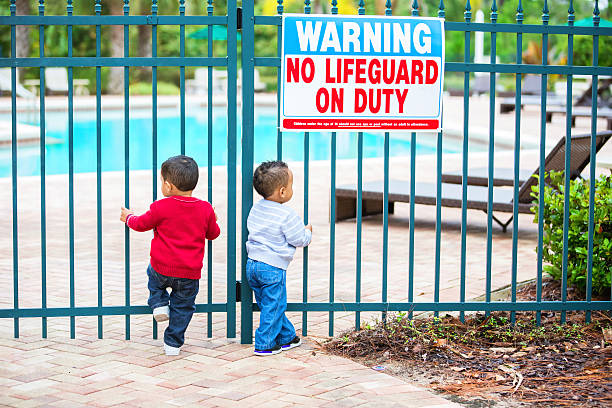 While travelling…
We know the most obvious rules of travelling nowadays: mask up, sanitise and maintain social distance, to name but a few. While adults may be able to maintain control by keeping a safe distance from others or not touching random surfaces, children are likely to be a little bit more careless in this regard. As a parent, you're probably so busy talking to airport staff that you haven't noticed how your child has touched every wall, rail, and pole that you've come across since walking into the airport for example.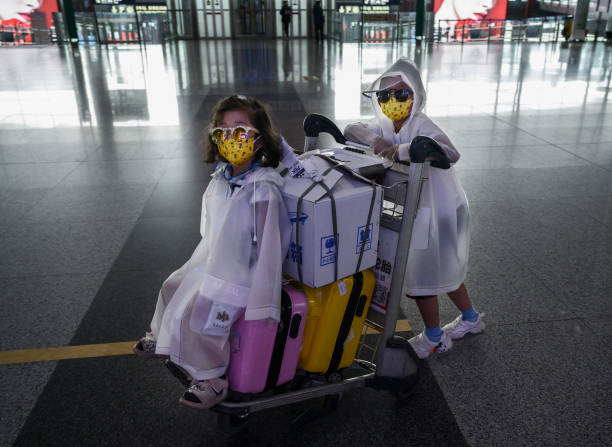 Purchase your own family hand sanitiser to use at your convenience. If you're travelling with a partner, relative or friend, assign a child-minder and a person who is handling things like directions, show tickets, bus or flight seating, presenting ID's and vaccine certificates, etc. You can also use kid leashes and wrist links/bracelets to keep them from climbing on rails or wandering off to unsafe places.