Child-friendly Travel Experiences to Enjoy While On Vacation
If you're thinking of postponing your family vacation until your kids are a little bit older, you may want to hold that thought for a bit. While vacations with kids may involve difficulties like resolving sibling rivalries, dealing with complaints about boredom or perhaps not being able to enjoy the nightlife as much as you'd like, there are plenty of ways to enjoy a vacation trip with the family as a whole.
South Africa, in particular, is said to be known for its family and child-friendly holiday destinations. This is due to our fantastic weather and the variety of outdoor activities that are available to families. There are also some places that better cater to children and families than the average place.
Let's take a look at some family and child-friendly hotels, resorts and activities to help you better enjoy your vacation.
Boulders Beach
Boulders Beach in Cape Town is exactly the kind of place you want to take your kids on vacation. At this famous beach, your kids can enjoy picnics, explore natural surroundings, take swims in the False Bay water and most importantly, get up close and personal with the colony of African penguins that have settled in the area. Its penguins are its famous attraction and the beach is actually the only place you get to interact with African penguins in the wild. It's also wheelchair-friendly.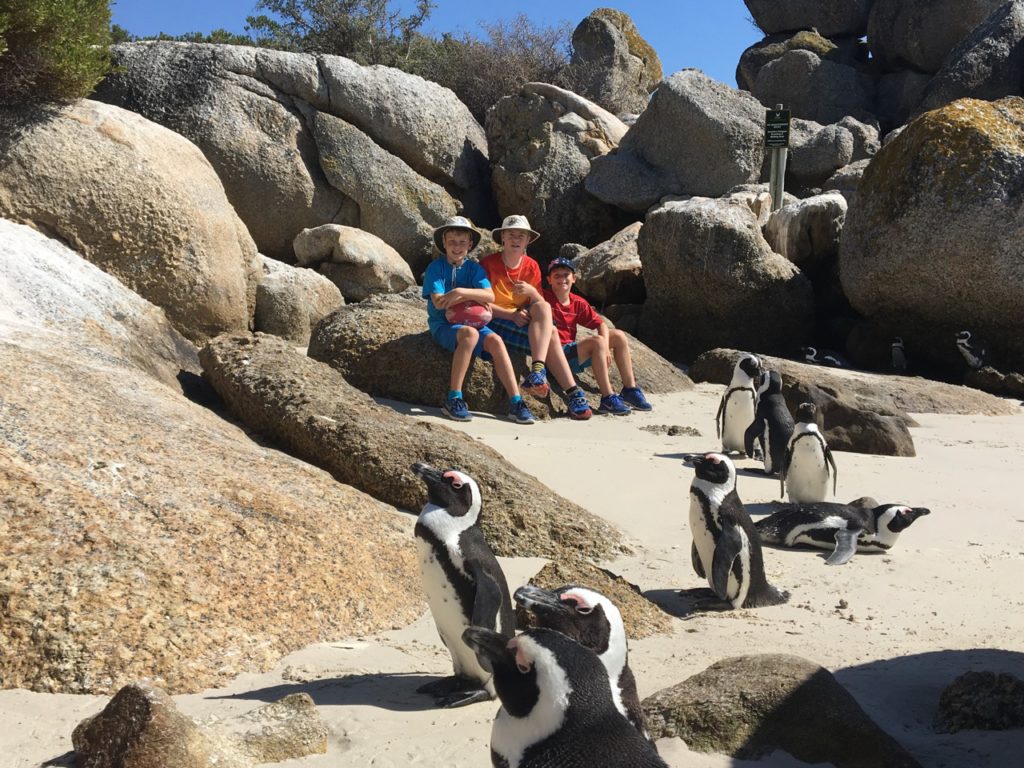 Irene Country Lodge
Irene Country Lodge near Pretoria is just the place to be if you'd like to take out the whole family, but also great if you'd like to have an intimate time with your partner. The place offers hotel nanny services and provides spacious rooms that have interleading quarters for children. Staff members can occupy kids in the play area while parents go for spa treatments and there are also farm animals for the kids to pet and play with.
Planetarium
The Planetarium in Johannesburg is a wonderful place for you to stroke your child's curiosity while giving them an educational and entertaining experience as well. Kids get to have the magical experience of walking through the planets and seeing the stars around them as they learn about the universe.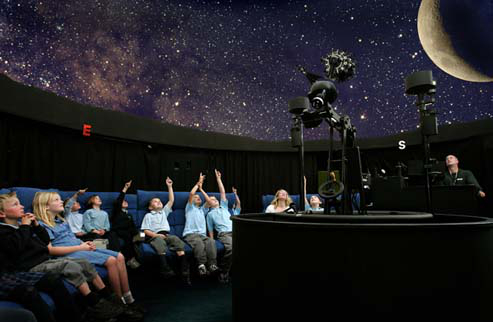 Bourke's Luck Potholes
Ignite your child's curiosity for nature at Bourke's Luck Potholes. The cylindrical rock sculptures are celestial wonders formed by thousands of years of swirling waters eroding into the bedrock of the Treur River. The site is hypnotic and fantastical and is also quite near to attractions like God's Window, Three Rondawels and the Blyde River Canyon in Mpumalanga.
Alpine Heath Resort
Alpine Heath Resort is another place you can score a date night while the kids are being babysat by the hotel service staff. Other activities you can find at this Northern Drakensberg hotel include hiking, playground activities, putt-putt, swimming, volleyball and much more.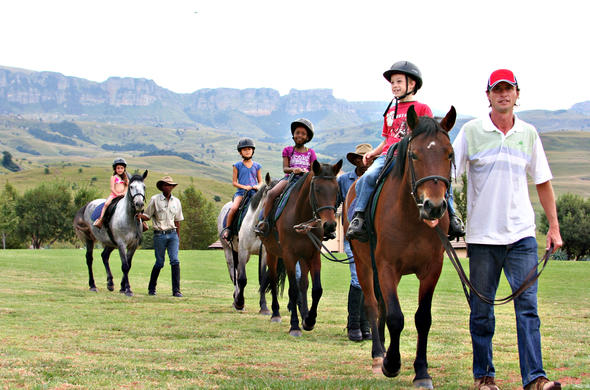 Mafunyane Waterpark
Few kids can resist the allure of water. Mafunyane Waterpark in Mpumalanga is just the sort of water attraction site for kids to release all their seemingly inexhaustible energy. Let your kids explore the super slides, tube slides, pools and all the other thrilling rides at offer. For a much more relaxing experience, adults can enjoy some time at "Indlovu", the main pool in the park.
Club Mykonos Resort
Club Mykonos, based in Langebaan, Cape Town, is the perfect family destination with something fun for every member of the family. Kids get to enjoy age-appropriate game rooms and also enjoy donkey rides, train rides, water slides and much more at this resort. Adults can enjoy golfing, spa dates and enjoy a variety of sports including tennis. The whole family can participate in sailing, jet skiing and sea diving.